BigMarker – a webinar and digital event software review
BigMarker is a well-rated and highly customisable platform for webinars, virtual and hybrid events. They started in 2010, and are based out of Chicago. Compared to other softwares, BigMarker has a lot of features and functionality.
After Sign Up
If you are taking out a Free 7 Day Trial, once you sign up you are directed to a short survey. After the survey is complete you arrive on a landing page, that asks you to set up an event – Live Webinar, Summit or Series, On-Demand Webinar, Automated Webinar, or Evergreen Webinar.
You also receive an email, giving suggestions for hosting high-impact events, as well as inviting you to attend Free Group Webinar Training.
Main Dashboard
Fairly simple, with Happening Now, Upcoming, 24/7 Webinars and My Meeting Spaces.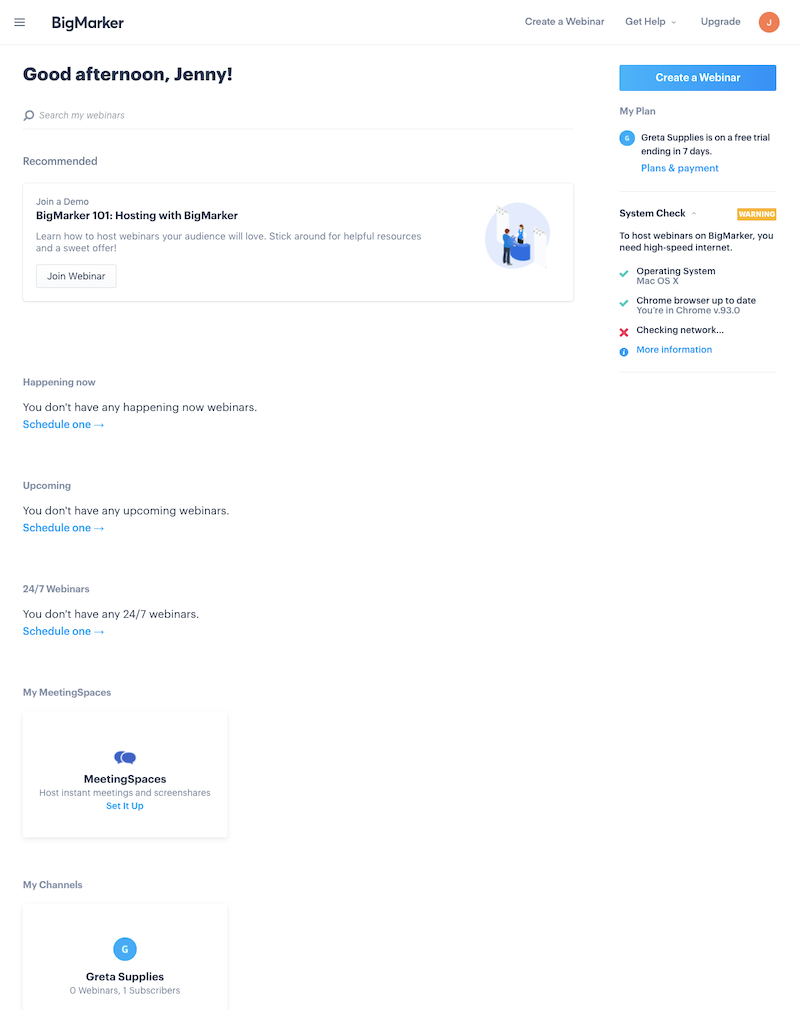 Creating an Event
Very simple to create an event, just select the box at the top that says [Create a Webinar].
You choose the type, date, time and whether is Public or Private. You then get to choose a landing page design template, that you can customise to your brand.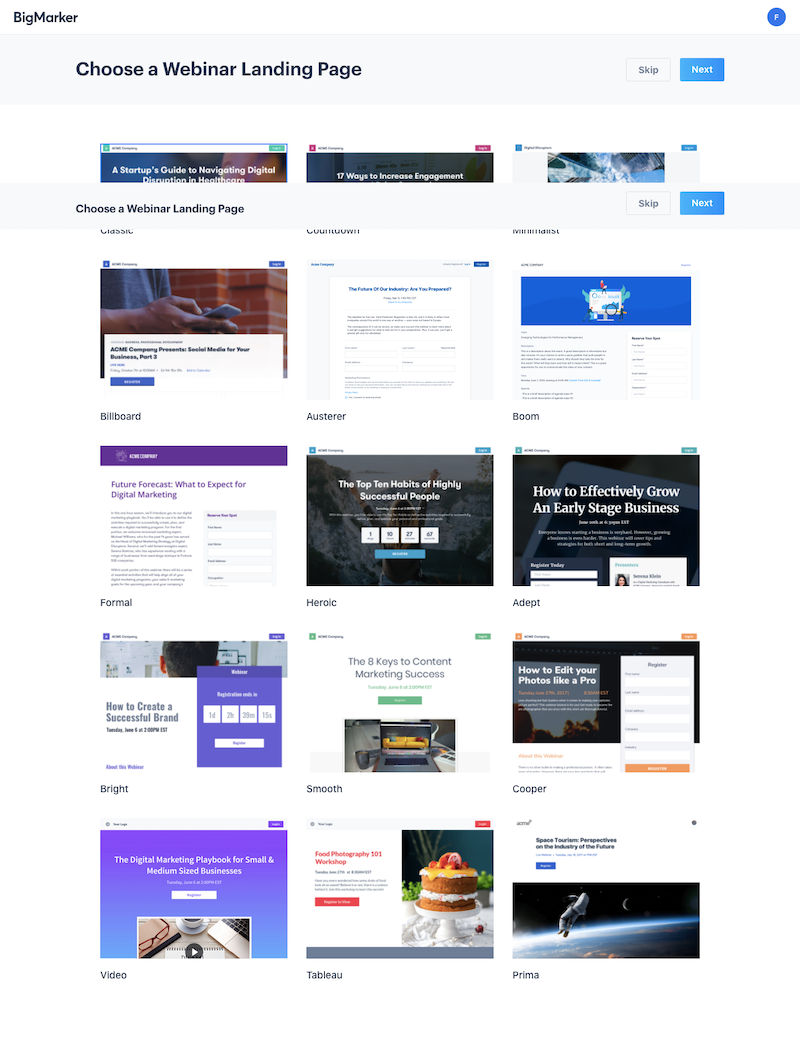 After you have customised your design, there are a lot of features you can turn on or off in the actual webinar.
The webinar
It was easy to use, but my image did not look crisp, so I decided to order a new HD webcam after testing this platform. When I trialed the live webinar again, it looked much better. It is also recommended to use a Chrome browser.
Digital Event Needs
Here is how BigMarker meets the digital events criteria:
Moderator control – yes
Brand control – yes, and you can change the email name of the person the automated emails are from. This is done by setting up individual "Channels".
Up to 5 or 6 presenters or panelists – yes
Superior HD video – no
500 – 1,000 viewers – yes
Cloud-based recordings/ Saved recordings – yes
Social media live-streaming – yes, Facebook Live and YouTube Live
Fast and helpful support – yes
Chat – yes
Polls – yes
Reporting – yes
Price – from USD$79 for up to 100 attendees, then USD$159 for up to 500 attendees
Verdict – 11/12
BigMarker looks like a great digital events tool. It appears to be able to do all the things I am trying to do, especially across 3 separate brands. However, I cannot seem to get a quality, non-lagging recording from any test session. I will see if it could be fixed.