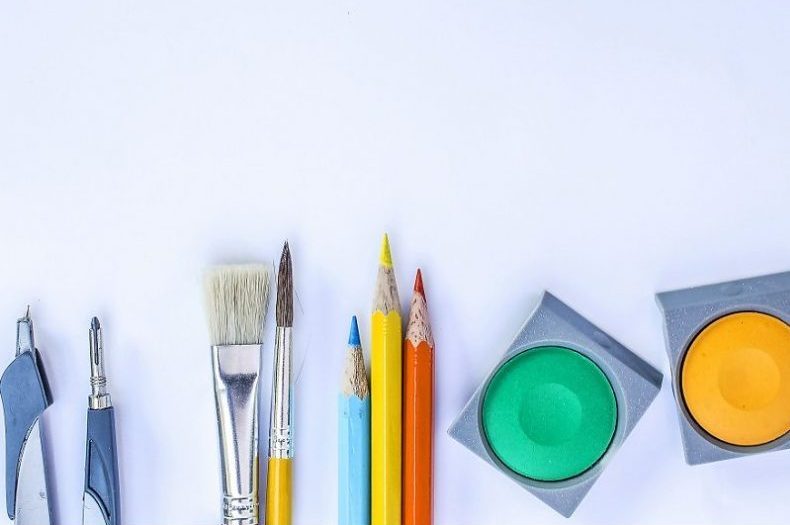 It's All About Being Creative
Being in marketing, you know on a daily basis it's all about being creative.  I feel the pressure in any marketing task, and I like it, actually I really enjoy it.  I love being creative.  I love seeing the results creativity can bring.
But some feedback recently, indicated to me that I might not be creative at all.  So I decided to look a little closer at "creativity" and what it means to me, and what it might mean to others.  And, of course, I'd love to know what it means to you.
What is Creativity?
Well, Wikipedia refers to creativity as…
 …the invention or origination of any new thing (a product, solution, artwork, literary work, joke, etc.) that has value.
And Linda Naiman, the founder of Creativity at Work says that creativity is…
the act of turning new and imaginative ideas into reality. Creativity involves two processes: thinking, then producing. Innovation is the production or implementation of an idea. If you have ideas, but don't act on them, you are imaginative but not creative.
But my favourite definition, that resounded with me, and had me throwing my hands in the air and cheering… is from Robert Sutton, Co-Director of the Center for Work, Technology, and Organization at Stanford University…
…using old things in new places, ways and combinations.
I definitely think this makes sense, especially when you realise there is nothing new under the sun.  And this definitely takes the pressure off being an "inventor" and allows you to just focus on the results of being creative.
But of course, maybe some people don't subscribe to this, and are looking for sudden and amazing miracles of creation.  If this is you, then you may always be looking…
So, Am I Really Creative?
Yes, I think so.  Maybe not at the drop of a hat, or put on the spot, but I have discovered my top 3:
I really enjoy writing, which includes copywriting.  I discovered my passion for writing when I was just 8 years old, and my story of How the Elephant Got His Trunk got me a gold star from my principal Mrs Moy.  It was an amazing feeling, and I've been writing ever since.
Words are incredibly powerful, and they have the power to transform lives, if truly comprehended.
I only started to realise the power of using creative direction on branding and design when I was working at The Learning Curve in the UK.  I was lucky enough to have full creative freedom from the Director, to take the brand of the business and transform it from a typical "small charity" to a sleek and funky fresh design to truly recapture the target market.
Using creative direction to communicate the core of any business brand through design has stuck with me since.
I have always enjoyed illustration and design.  Don't ask me to use Photoshop or a computer to create designs, but with a pen or pencil in my hand the ideas and concepts come spilling out.
Design is such an important element of marketing as it forms the basis of how everything is communicated to the customer visually.
Over to You…
So what does creativity mean to you?  Do you recognise your creative strengths?