I have developed content strategies, written blogs, ebooks, whitepapers, email copy, ad copy, and edited colleague's copy. I've worked closely with internal and external stakeholders across countries and timezones to ensure the content marketing goals are met.
I have also run content-based campaigns on social media and marketing automation platforms.
These are a few of my content highlights:
PageUp
writing, producing, marketing automation
I worked with hosts, guests, designers, writers and developers to produce educational webinars targeting senior HR and talent professionals. The aim of these webinars were to drive registrations, as well as convert to MQLs and Influenced Revenue.
Favourite webinars:
I created snippets from both these webinars to use on social media for demand gen.
Crikey
writing, editing, producing, marketing automation
I worked with journalists, the editor, guests, designers and developers to produce the series – Crikey Talks: https://www.crikey.com.au/crikey-talks/
The purpose of the content was primarily end-of-funnel/ customer content, however I edited snippets to drive demand gen for social media and email marketing.
Favourite episodes:
A Very Crikey Christmas – it was a big win convincing the 2021 Australian of the Year, Grace Tame to join our Christmas special.
The People's Panel – I had an idea to produce an episode with actual customers of Crikey.
Contino
writing, editing, events
I worked with the Recruitment Marketing team at Contino, and was the editor of The Voice of Talent 2019 Report: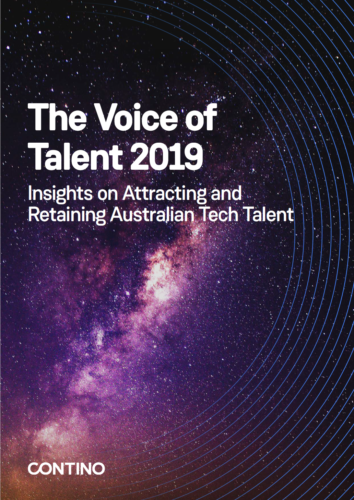 I was also proud to pull together a sold-out roundtable event in Melbourne with Medibank. This was the update to the company from the CEO at the time:
I am happy to chat anytime about the KPIs and results from these pieces of content. Just reach out to me.