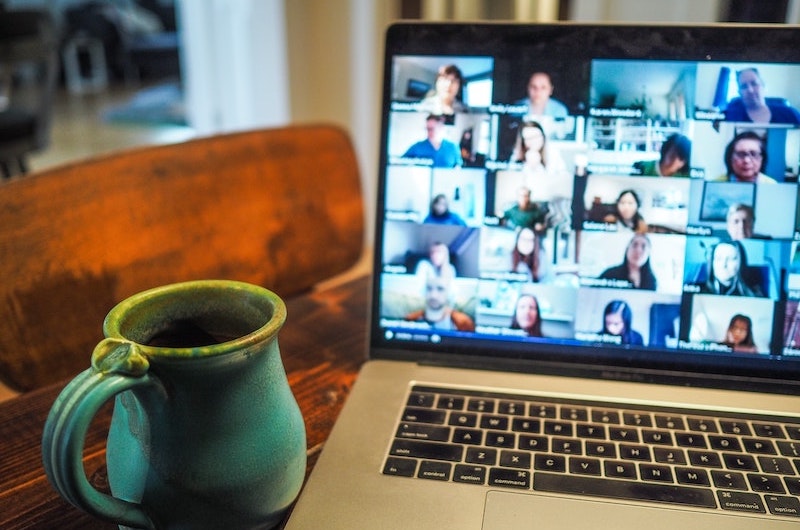 Unpacking Digital Event Strategy in 2021
It's been a long 12 months.  Every country in the world can relate. Companies and their employees have gone through the fastest transformation in their lifetimes. Terms that were rare are now becoming the norm – flexible working, remote working, work-from-home, work-from-anywhere, co-working, etc…
Social distancing and restrictions have upturned the business events world.  All events from business breakfasts, networking, conferences and roundtables were initially gutted, yet have all now adjusted to this new way of working.
Digital events have become normal. Webinars and livestream events have boomed, and as restrictions lift around the world, the "hybrid event" style is taking off. Hybrid events offer a combination of a live portion of an event, as well as an online portion.
With this in mind, it's time to re-think your original events strategy, and possibly develop a whole new one.
Rethinking the Strategy:
Goals
While the method of delivery has changed, the original event goals may remain the same. Exact numbers and targets that you allocate to these goals depend on your overall business strategy:
brand awareness – the event promotes your brand to the ideal audience, and can be measured by impressions, clicks, likes, shares, etc… There would likely need to be paid advertising or a promotional partner to help get the event awareness out there.
lead generation – the event generates leads, to be nurtured through the buying journey. This is usually for B2B or a slightly longer buying cycle.
engagement and nurturing – the event engages existing contacts and customers. It keeps your brand and expertise fresh in the minds of your prospects.
generate revenue – whether it is the goal to sell an actual product or service from your event, or to generate revenue from a sponsorship partner, this will impact the kind of event you run.
keep customers happy – you may have existing customers that you really want to keep. Running events for them could be a good way to achieve this.
It's important to have one primary goal. This will keep the focus clear. It's also easy to have secondary goals, as long as you understand where they sit in the priority queue.
Event types
Whether it's live events or digital events, both can be used to achieve business goals. Obviously though, with the rise of digital events, means a whole new way to deliver events and requires a completely different set of skills – especially technical skills – to manage the hardware and software. These event types can also be blended and stacked for maximum bang for your buck.
Podcast – The podcast industry is booming, and depending on your target audience, this could be an efficient way to achieve your digital event goals. It can be video, or audio-only.
Webinar or Live Stream – With two to four participants, this is a great option if you have team members that are happy to be on camera. You can do this with or without a PowerPoint. This can also easily be transformed into a podcast file too.
Conference (1 day or multi day) – While previously running online or hybrid conferences was a clunky and terrible experience, there has been innovations in leaps and bounds to bring the traditional educational conference online. The latest software can now facilitate networking, break-out rooms, and asking questions.
Mini-event (breakfast, lunch, cocktails, awards) – Still not entirely feasible to run as a digital event, these live events could be a part of the mix, and could make great hybrid events. The local attendees get the muffins and coffee, while online attendees can still learn through the live stream.
Roundtable – Ideal for getting a bunch of executives to brainstorm, while allowing a speaker to present their ideas, online roundtables are getting more and more traction.  Software advances have also made this easier.
Meetup – A very different experience than a real-life meetup, this type of event can still work really well online.
Tools and Software
Running digital or hybrid events does require technical knowledge, alongside project or event logistics management. You will need hardware and software to execute efficiently.
Hardware – Depending on the events you want to run you may need the following – Computers, TV screens/ monitors, Microphones (handheld/ lapel/ tabletop), Lighting, Mixer, Cameras, Green screen, physical studio, furniture – table, chairs, pot plant)
Software – Any kind of digital event will require software – Event management software, marketing automation software, survey software, webinar or live streaming software, recording software, post-production/ editing software.
Human superheroes
Of course, digital events are only as good as your team behind them.  The events may look easy when you are attending them or watching them, however there are a lot of moving pieces behind the scenes.  Here is a short list of people you may need:
project manager
event manager
moderator
promotion/ marketing manager
copywriter
host/ interviewer
videographer/s
video editor
social media marketer
Attendee experience
Ultimately, your business events are only as good as your attendee experience, so this has to be kept in mind.  In 2020, I attended a Sitecore online event, and a week before, a package arrived for me in the post with some Sitecore swag (bag, headphones, portable battery).  This was a great surprise and definitely stood out from all the other events at the time.
Now build a plan
Once you have your digital events strategy, and you have an agreed budget (of course), you can start to build out your plan. This will be created with a lot of input with your fellow marketing team, and would include a calendar and schedule for delivery. You will also need clear reporting and metrics for evaluating your efforts.
Overall, maybe events will go back to the way they used to be.  Maybe events are forever changed, and if used correctly can be an amazing channel to support your marketing team across the entire marketing funnel to achieve the business goals.