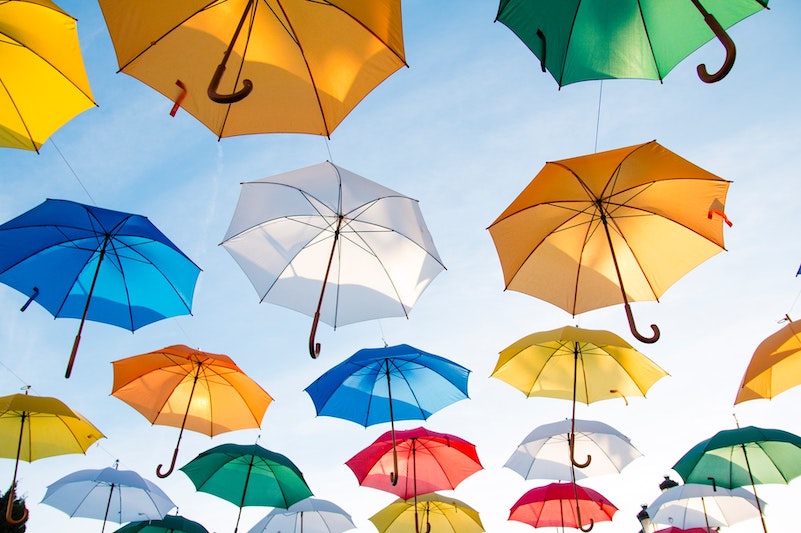 How to Execute a Marketing Campaign
Marketing campaigns play an important role in promoting your brand, engaging and nurturing your audience, driving enquiries, and fostering repeat business. They exist to help you communicate and engage your target audience and stakeholders, and ultimately, achieve various KPIs as a Marketing Manager.
It is important to have a process for running long-term planned campaigns, but also to have a process for, what I like to call – spontaneous campaigns.  These are campaigns that tend to pop-up out of the blue.
I have read a lot of books and blogs, and I have been split-testing campaign management processes over the years, and so far this is what I have found to be the best way of working:
[ps2id id='#campaignchecklist' target="/]
Using a Campaign Checklist
Before ANY campaign is executed there are key things you need to know to ensure the campaign is not a waste of time and money.
These key things are:
Goal(s) – what are you hoping the campaign will achieve? Lead generation? Product sales? User engagement? Website visits? Attend an event? Download a brochure or eBook? Newsletter subscribers? Referral?
Call to action – is there a specific action you would like someone to take?
Timing – how long will the campaign run for? Does it have a start date and an end date? Even for longer term campaigns, I try to fit them inside calendar quarters to help with tracking.
Ownership – who owns the campaign?  Sometimes the Marketing Manager owns it, and sometimes another member of the marketing team takes ownership.
Type – this can also be called "category", "tactic" or "communication channel". These could include Events, Google Ads, Email Marketing, Social Media Marketing and many more.  You may even have a Parent Campaign, and Sub Campaigns.
Budget – how much will you spend?
Projected revenue – if you have run a similar campaign before, are you able to project possible revenue from this campaign?  This field gets easier to use over time, with assistance from historical data.
Persona/ Target Market – who should see the campaign?  You should use your detailed buyer personas to really focus down.
Funnel Position – Where is this campaign focused in the buyer's journey? Top, middle, bottom, or existing customers?
Topic – is the campaign about a specific product or service, is it educational?
Whether you use marketing-specific software, or just save this data in Word or Excel, is it a good idea to map out all campaigns you plan to run as much in advance as possible.  Aim for a 12 month financial year calendar if you can, and start the new campaign plan at least 3 months before the current one ends.
[ps2id id='troops' target="/]
Gather the Troops
You will need to engage other stakeholders in the business, especially in your team to help you complete your campaign plan. These peeps may include:
Product Manager
Sales Manager
Support/ Customer Service Manager
HR Manager
Other Leadership (if necessary, like CEO, COO, etc…)
You campaign plan may need to map to things like product or service rollout or updates, or sales-driven promotions.
You may even need external stakeholders, like official partners, freelancers or marketing agencies to contribute.
Once you have your overall campaign plan for the year, it is important to also be prepared for making changes as you need to, or as opportunities arise.  Sometimes an event may come out of the blue, or a team member gets a speaking slot and you need to support them by promoting it.  In this case, when a spontaneous campaign arises, you need to use a Campaign Brief request form.
[ps2id id='campaignbrief' target="/]
Nailing the Campaign Brief
This a document or form to be completed by your colleagues when a campaign needs to be run by marketing.
It is important to set up a process around requesting marketing campaigns, and make sure you communicate to all your internal team how this should be followed. You need to make it clear that a tap-on-the-shoulder campaign will not be possible.
Also you need to be very clear on timeframes, and helping your team understand that you need as much warning as possible to run an effective campaign.  Getting resources together and setting up the automation can take time, especially if you are busy running existing campaigns.  Depending…… you may need 3-6 weeks warning to run a campaign like a special online promotion, or 3-6 months if it's an industry event.
There are a few ways to manage this by setting up:
the brief as a Word Document that must be filled in and emailed
a form on your website with a page that is not scannable by search engines
a form on your company intranet, like Confluence/ Jira.
[ps2id id='resourcingcampaign' target="/]
Resourcing the Campaign
Now that you have the core information from the brief, or from your annual planning, you need to determine what resources are required for setting up and running the campaign.
You may need assets like:
Campaign owner's time – how much time will it take for the campaign manager to create, execute and report on the campaign?
Graphic Designer – does the campaign require any design assets – digital or physical
Web Developer – does the campaign require any development capabilities – custom landing pages, HTML emails for external EDMS?
Software – what software tools will be needed for a successful campaign?  CRM, CMS, Email software, Landing page software, or even API software like Zapier?
Internal Team – for example, if you are doing an ABM (Account Based Marketing) campaign you may need sales people to be featured in your assets.
Photo stock – will you need to buy stock photos or use internal team photos?
Videographer – do you need a real pro to create an amazing video or video series?
Physical Collateral – if you are at an event, do you need brochures? Banner stands?
A campaign budget can blow out if you are not tracking your resources correctly.
[ps2id id='runningcampaign' target="/]
Running the Campaign
Some campaigns can be set-and-forgets, like exhibiting at an industry event or running an editorial in an industry publication.  Once all the tasks and resources are determined, it is likely that there will not be many changes to the campaign.
Other campaigns are watch-and-tweak campaigns.  This is likely the case when running an online PPC advertising campaign on Facebook or LinkedIn.  Or even running display advertising on an industry portal website.
With today's fast-paced online environment, you can normally tell within 3-5 days if a campaign is on track to perform well.  Some campaigns do need 10 days. If the campaign is getting low or no response, or responses from the wrong audience, then you need to jump in and press pause, tweak and re-launch.
I do eventually run set-and-forget online social media ads, but this is after some testing to see what works.  I have found that set-and-forget TOFU (Top of Funnel) brand-awareness driven advertising does need to run for a few months to build traction and benefit from existing algorithms.
[ps2id id='campaignreporting' target="/]
Campaign Reporting
Determining the success of a campaign is key.  You need to have a process in place so that you can report back to the appropriate stakeholders on the campaign outcomes.
Some software, like Salesforce or Hubspot, offer a dashboard that you can use to track and share your campaign data.  This is an easy way to keep the stakeholders updated in real-time.
You may also prefer to create your own monthly summary reports or quarterly reports for stakeholders, in Word, Excel or PowerPoint that you can email across or make available in a shared folder.  In these reports, you can share the highlights that the team needs to see, and save the detailed data for your marketing team reports.
It's a good idea to keep an annual tracking resource, like a spreadsheet, so you can view all marketing campaigns in one place broken down into quarters.  This is also the best place I have found to track campaign budgets against actuals.  I am yet to find a better tool than Excel for this.
How do you execute marketing campaigns? I am always keen to optimise and would love your feedback and insights.