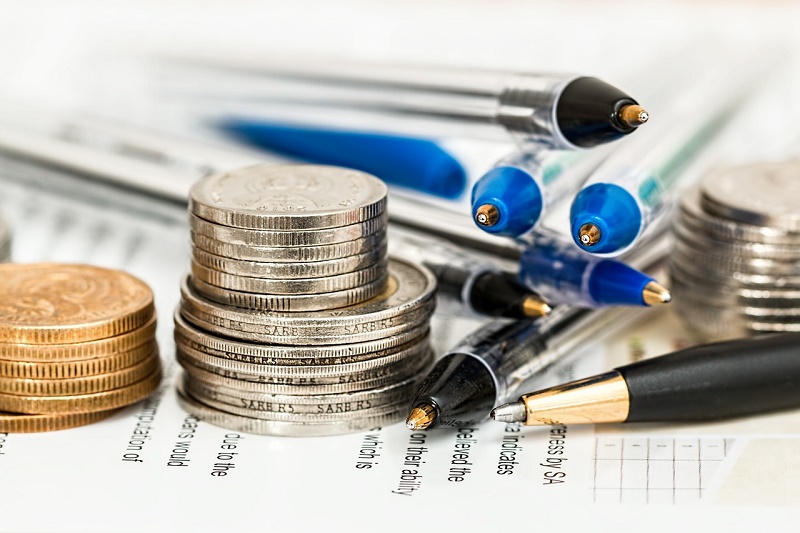 How Much Does Marketing Cost?
This is a very important question for business owners wanting to attract clients to their products and services, or put together a marketing budget.
This question can probably be aligned with a similar question – How long is a piece of string?  When it comes to determining the cost of marketing or the money to be spent on marketing the answers vary a lot.
What Marketing is Not…
When putting a price on marketing, it is important to understand what marketing is not.   "Marketing" is not a physical product that you can buy.  It's not something you can go into a shop, take off the shelf, and purchase at the register.  It's not a piece of software that you can download.  And then once you have it, you can say "Phew… that's the marketing bought for my business".
So if you cannot buy half a kilo of marketing from your favourite store, can you buy it as a service?  Can you order "1 x Marketing Service" from a person or a company, and then all your marketing is taken care of?
Basically the answer to these questions when determining a neat and tidy price for marketing is "No".
Business Marketing Needs
So how do you determine how much your business needs to spend on Marketing?
Firstly, you need to understand that marketing is everything your business does to reach your target customer.  Marketing is your A to B.  So you cannot put a price on this, but you can set up some rules and guidelines in your business, for all the staff to follow.
Secondly, marketing is a process, with many sections and steps.  You can choose to purchase tools and resources, or the services of a consultant or co-ordinator to assist with these steps.
Here are a few ideas of marketing services you can buy in terms of physical tools or services:
Marketing Research
You can buy various research reports
you can pay for a Market Research company to conduct research for you
you can buy software to help you research – like Survey/ Poll services
Marketing Plan
you can buy Marketing Planning software
you can pay a Marketing Consultant to compile your company plan for you
you can pay a Marketing Coach to assist you to compile your company plan
Marketing Strategy
you can pay a Marketing Consultant to devise a strategy for your business
you can pay a Marketing Coach to help you devise a strategy
Marketing PR (Public Relations)

you can pay a PR agency to manage your PR
you can pay for enhanced Press Release submission services online
you can pay a freelancer to write your press releases
Marketing Promotions – Traditional
you can pay a marketing consultant to run your offline promotions
you can buy newspaper ads, magazine ads, tv ads, radio ads
you can send direct mail
you can buy a mailing list
you can sponsor a school/ charity/ event
you can attend a conference/ tradeshow/ seminar
you can buy business cards, leaflets, brochures, and letterhead
Marketing Promotions – Digital
you can pay for a custom designed website, or you can use or buy a template
you can pay for an SEO Expert to optimize your website
you can pay for PPC (Pay-per-click) Advertising
you can buy banners/ ad boxes
you can buy an email list
you can pay for a Social Media Manager to set up and manage your Social Media profiles
you can pay a Freelance Writer to write articles and blogs for you
Actual Cost
With so many options to choose from when you are allocating your marketing budget, how do you decide how much your budget should be?
The amount you choose to spend on marketing may not be a fixed amount.  It's difficult just to decide which to spend:
A percentage of your business income or revenue
A percentage of your business profit
A percentage of your start-up capital
A certain amount – say $5,000 per year
Research has shown that technology companies tend to spend the highest in terms of a percentage of their revenue – around 20% on sales and marketing.
But the CMO Council's 2010 survey figures showed only 16% of companies spend between 5-6% of revenue on marketing, with 23% spending over 6%.  This shows there could be huge opportunities being missed in terms of business marketing, and attracting new clients.
It's important to remember that you need to get the greatest return on the money you spend on marketing.  Just because you spend a lot, does not automatically mean you will get a lot back in terms of revenue or new customers.  This is why marketing is so complex, part science and part creativeness.
You either need to spend time on marketing, or money.  Preferably both.  I would advise that your marketing budget should be in line with your business budget, taking into account the cash you have available and the running expenses of your business.
In today's market, an initial budget of $2,000 would be a good place to start for a small or start up business.  Medium businesses set a budget around $10,000 – $50,000 per year. Larger businesses will likely start around $100,000 and go upwards from there.
Feel free to share your thoughts, and comment below.