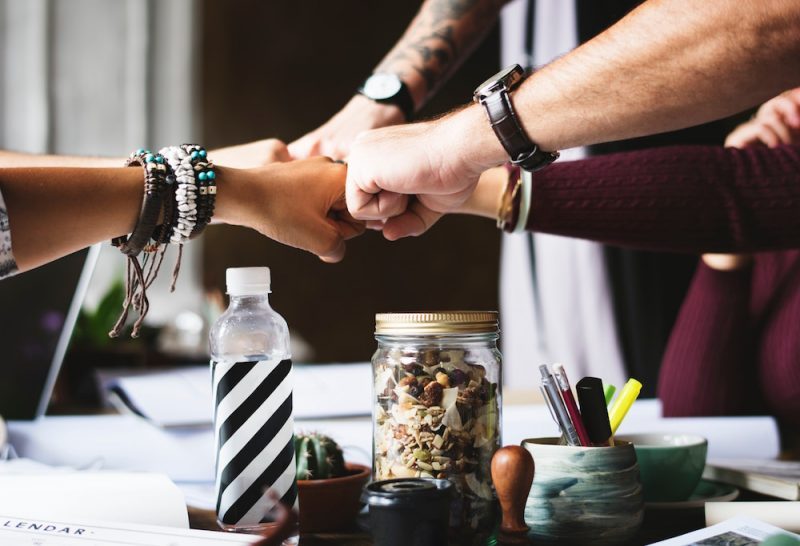 Account Based Marketing: Uniting the Sales and Marketing Teams
Account Based Marketing (ABM) is trending hot.  But is it really the miracle solution for B2B sales and marketing?
I have seen marketing evolve, due to an increased understanding of buying psychology and behaviour, as well as an increased ability to analyse vast amounts of customer and market data.
We are now experiencing a new digital playing field.  Offering a more finely-tuned approach to older concepts like "inbound marketing", Account Based Marketing seems like a natural step in the evolution of B2B marketing strategy.
What is ABM?
Account Based Marketing is a strategic approach that involves aligning directly with the sales team to decide who are the key companies you would like to take on as clients.  Then you create targeted and personalised campaigns to speak directly to those client accounts.
It is similar to running campaigns targeting buyer personas, but instead of targeting a persona or group of individuals with similar demographics, sociographics and psychographics, you just target the stakeholders (influencers and decision makers) of one business or account.
ABM also typically tends to targets enterprise-level sales organisations with over 1,000 employees.
It is not surprising that marketing teams using this approach are seeing higher ROI than with other approaches.  There are also higher rates of customer retention and increase in customer lifetime value.
You can then apply ABM to your existing tactics that are producing good results, and possibly consider new tactics to include. For example, if you are not currently sending LinkedIn Inmails to targeted accounts, rolling out ABM can be a good opportunity to try this tactic and track the results.
The Role of Marketing
Traditionally, the creation of wide-reaching campaigns has been marketing's responsibility, while sales teams have only been tasked with pursuing accounts and clients that are likely to make a purchase.
With ABM, both teams are focusing on specific accounts and working toward a common goal, allowing them to combine their strengths to achieve more significant results.
1.        Research– Some initial research will need to be conducted in the early stages. Based on the identified accounts provided by sales, the marketing team may craft "personas" for whole organisations, using both quantitative and qualitative results, before deciding which channels and tactics to utilise for their campaigns.
2.        Personalised Content – After the research, the content that you use for campaigns should be as targeted as possible, and this means personalisation.  It really helps to have content that speaks directly to the goals, challenges and concerns of the business you are trying to provide solutions for.
3.        Running Campaigns – Marketers will then be responsible for the initial setup and implementation of the campaign and passing on marketing-qualified accounts (MQAs) to the sales team.
4.        Reporting – Once a campaign has been executed, the marketing team will collect and collate their data to analyse and tweak for future campaigns.
The Role of Sales
Currently, the role of sales is focused around actioning any marketing-qualified leads (MQLs) that come into the business, regardless of the quality, and also conducting their own prospecting to find new business.
With an Account based marketing strategy, the role of the sales team varies slightly.
1.        Provide Customer Requirements – Sales now has to clearly communicate to marketing, exactly who they want in the business as clients.  This possibly means conducting some research of their own, pulling reports from the CRM, and compiling the plan and goals for marketing.
2.        Nurture Leads – In Account-based Sales (ABS), the sales team is in charge of following up on any MQAs and responses and, as with traditional sales, converting engagement into opportunities.
3.        Reporting – the sales team must provide a constant feedback loop to marketing as they disqualify, nurture and close the MQAs.  This includes insights into job roles at accounts, inputting data into the CRM, and giving feedback on content and campaigns marketing produce.
It's important to note that ABM and ABS are only truly effective if they're providing the very best possible service and sales journey, as the purpose of this strategy is to focus on the target account's needs.
Incorporating ABM in your plan
If you are currently executing a B2B marketing plan, you may already be conducting some version of ABM.  You likely already have personas who you are targeting with lead scoring already established.  This means, to modify the plan to incorporate ABM may be fairly straight forward.
It would just be a matter of seeing where your campaigns could be modified to become more targeted, once you get committed buy-in from sales.
Initially you may decide to allocate 50% of your resources to an ABM strategy.  Or even 70%. The choice is up to you on how you pivot your plan and the resources you have available to do so.
Can sales and marketing really align?
With ABM, ideally the division between marketing and sales funnels is removed, meaning each account must commit to just one journey that needs to be tracked and reported on.
With both teams providing parallel reporting, they do become more aligned and gain the ability to create a much better experience for prospects and customers.  Ultimately, this creates more value for both parties in every B2B transaction and is conducive to a more collaborative and productive team environment.
In the real world though, it might take more than an ABM strategy to break down the silos around marketing and sales.  But ABM is a great start, and hopefully the business and the customers ultimately benefit.