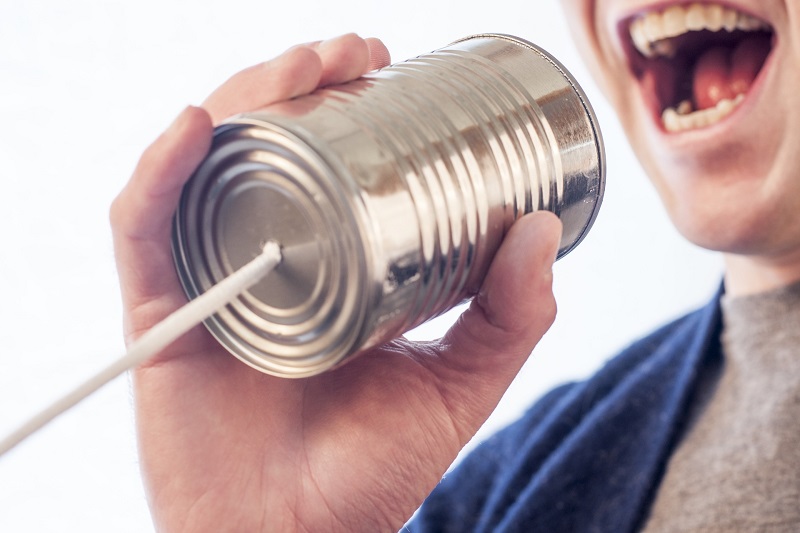 10 Steps to Developing a Communications Plan
A Communications Plan is a document that details what you are trying to achieve, who to target with your communications, when you will reach out to them, what message you will aim to get across and how you are going to distribute that message.
Effective communication, the giving and receiving of information, is the most vital thing that must take place in all businesses.  It is also common for communication to be done badly, resulting in confusion between colleagues, staff and customers and in the media.
Having a clear communication plan for your business or project is paramount to ensure the smooth running and happy customers.
Also, engaging all internal stakeholders and gaining their input into the communications plan sets a tone of inclusiveness moving into the future. The tone of your communication plan can also set the culture of the organisation.
Technology plays a bigger part than ever before, and must be considered in the plan.
Research will need to be conducted when putting the plan together.  You will need to consult with all relevant audiences to ensure the plan will meet their communication needs.
Even though the Head of Marketing/ Marketing Manager/ Marketing Co-Ordinator may oversee the research and compilation of the Communications Plan, it has to be supported and championed by the Business Owner/ CEO/ Managing Director to be successfully implemented.
1.Choosing Goals or Objectives
The first step is to set the goals that you would like the plan to achieve.
To get all stakeholders in your business – staff, partners, etc… engaged in the Communications Plan you need to clearly explain why the plan exists and what outcomes you are hoping for.
There are many objectives you might view as important, but you should just prioritize and choose the most important ones.
Example objectives are:
Encourage Collaboration
Build Trust
Manage Expectations
Enhance Employee Teamwork
Improve Product Delivery
Increase Awareness
Educate Customers
2. Define your Audience
Who needs to know what is going on in your company? It is important to identify all the stakeholders and what communication needs to take place to keep everyone informed.  These stakeholders are internal (working inside or with your business) or external (being served by your business).
Your audience could be:
Executives and Management
Staff
Partners
Customers
Press and Media
Industry Associations
Influencers
Once you have defined your audience, you can segment this audience into levels or sections for easier dissemination of your communications to ensure you are achieving your objectives.
[su_table]
| | | |
| --- | --- | --- |
| Level 1 | Level 2 | Level 3 |
| Executives | Staff | Customers |
| Managers | Team Leaders | Media |
| |  Partners | Industry |
| | | Influencers |
[/su_table]
3. Know your Key Messages
Your key messages underpin all the information you will deliver to your audiences.  Selecting the key messages will help you share the right information that is critical for achieving your objectives.
To understand the key messages you need to be delivering, it is important that you ask the following questions:
What issues are most important for your target audience?
What are some of the frequently asked questions your stakeholders have?
What does your target audience need to understand?
What actions should the stakeholders take? Or how should they respond to your messaging?
For Example:
Let's say one of your chosen objectives is to Improve Product Delivery from your Internal Teams.  So a Key Message to your staff could be – "Staff providing honest and direct feedback is rewarded".
If this is decided as a key message, it can impact how the communications are done with staff.
4. Clarify what needs to be Shared
Once you know what you are hoping to achieve and who you are hoping to achieve that with, you should be clear on the types of information that need to go to each audience.
Level 3:
Company goals and objectives
Company News
Product/ Service Updates
Product Training (if applicable)
Contact details
Feedback channel
Level 2:
Level 3 information plus…
Internal Company News including Financials, Product Updates, Training, Initiatives, Partnerships
Employee or Partner Handbook
How to handle feedback
Level 1:
Level 3 and 2 information plus…
Progress towards goals and objectives
Key staff roles and responsibilities
You may also need to clarify the information that should not be shared, even if you are a highly transparent organisation.
5. Communication Methods
Communications include all written, spoken, and electronic interactions so it's important to be clear on how you are communicating.
You should prioritise up to 4 main methods of communication, encompassing both written and oral.
In communicating with customers, it is best to research and choose their preferred method of receiving communications.
[su_table]
| | |
| --- | --- |
| Written | Oral |
| Printed Publications – Newspapers, Magazines | Reception Procedures, Hold Music, Voice Mail |
| Media Relations | Video |
| Meeting and Conference Materials | Radio/ Podcast |
| Leaflets and Flyers | Speeches |
| Newsletters | Demonstrations |
| Website Blog | Meetings |
| SMS | Events |
| Email Marketing | |
| Social Media Platforms | |
| Other Online Platforms | |
| Sales Collateral | |
| Legal and Legislative Documents | |
| Corporate Identity – Logo, Envelopes, Business Cards | |
| Surveys | |
| Training Collateral | |
| Certificates and Awards | |
| Annual Reports | |
| Signage | |
| Invoices | |
[/su_table]
6. Communication Tools
Once you know what types of communication you will use, you then need to choose the tools and resources to deliver those methods.
Tools may include:
Phone System
Email Hosting Provider
File Sharing System
CRM Platform (Customer Relationship Management)
Project Management
Team Collaboration Software
Website CMS
Marketing Software
Email Marketing Platform
Design Software (e.g. Photoshop/ InDesign)
Office Document Software
Survey Software
Training Software
Finance/ Invoice Software
Video Producing Software
Podcasting Software
Online Meeting Software
7. Have a Clear Feedback Cycle
Communication is a two-way street so your plan needs to ensure the simplest and clearest ways of sharing information are covered and updated.
Here is one example of feedback cycle between the customer, and the company.
8. Establish a Roll-Out and Implementation Time Frame
A clear roll-out plan will help fulfill expectations of everyone involved.  You may have 6 weeks to roll out the plan, or you may have 6 days.  Obviously 6 weeks will allow you to do in-depth research and put together a more comprehensive plan, whereas 6 days might involve more assumptions and flesh out the key points.
A roll-out might look like this:
Kick-off Meetings – decide draft goals, audiences, key messages
Research – Stakeholder Interviews, Focus Groups, Surveys
Compile Communication Plan
Finalising Meetings – present plan and discuss
Sign off plan and implement
Once you know what you are communicating and who you are communicating it to, you will need to establish a time frame that you expect the information and messages should be delivered.
A simple calendar should do the trick.  You might have one in your marketing software or team sharing software, otherwise a calendar in Excel should suffice.  Once you have the calendar though, you need to make sure the right people delivering the information have access to viewing it.
It would help to have a process as well to suggest changes.
For Example:
[su_table]
Level
Daily
Weekly
Monthly
Annually
Level 1
N/A
Team Meeting
Monthly Report

Team Meeting

Company Retreat
Level 2
5 Minute Morning Stand-ups
Team Meeting
Internal Newsletter
Company Retreat
Level 3
Social Media Update
2 Blogs
Monthly Newsletter
Customer Conference
[/su_table]
9. Map a Budget
You may already have existing Operations or Marketing Budgets that include expenses that can be incurred in a Communications Plan.  It is still a good idea to consider what expenses will occur in the implementation.
A certain project with its own Communications Plan may need its own budget.  Here are some examples of costs to consider:
Design Costs
Development Costs
Printing Costs
Media Release Costs
Software Costs (if specific)
Collateral Costs – badges, t-shirts
Refreshments during trainings
Staff Transport (if applicable)
10. Evaluation
It's important to decide your method for measuring the results of your plan.  Depending on the scope, you may evaluate the plan via a monthly report detailing work in progress that is shared with all stakeholders.
Utilising the feedback loop is an excellent way of measuring the effectiveness.
You can also put other metrics in place to see how the plan met the original goals and objectives:
Was the message received?
Did the recipients take the desired action?
You might consider looking at email open rates, or website page views.  If the plan is targeting media exposure there are various way to measure success in terms of mentions of your brand, etc…